Kind Words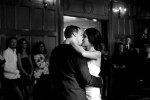 Simon Lee~ Seattle
Hey everyone. Just wanted to give you guys a heads up that if you have any special events coming up (weddings, holiday parties, "welcome home" parties, birthdays, etc.) and you'd like to capture the moments with excellent photography - please feel free to click on the link below to consider some options. The photographer is a local to our Seattle area and she and her crew are experienced and professionals. She's also a friend of mine and I vouch for her completely. Check her website out! Simon Lee Seattle,Wa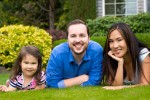 Royal Family
If anyone is looking for a photographer for a wedding, baby, etc... I highly recommend Susan Fry, she is an amazing photographer and is such a joy to work with. Katelyn Royal Seattle,Wa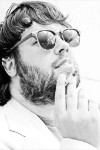 DJ Louie~Seattle
Susan has been a personal friend and professional contact of mine for the past six years. She always told me about her passion for photography and how she hoped to shape it into a full-time business. We frequently discussed doing a photo shoot for several bands I've played in. Last summer we finally did a shoot with her, and we could not have asked for a more consummate professional! In the weeks leading up to the shoot, Susan helped us map out all the aesthetic details, from location to overall feel to time of day. She was extremely patient with my lack of knowledge about professional photography, and was quick with suggestions. Once we arrived at the location she could tell we were quite nervous and Susan immediately made us feel at ease, like actual rock stars. She posed us, lit us, and shot us effortlessly, through a myriad of public locations. The whole time Susan remained relaxed and humorous but very focused. The final set of black and white and color photos were wonderful... she made us look great... she is the best!!! Louie Husted Seattle,Wa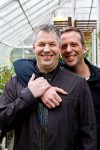 Doug and Steve~ Seattle
After meeting with Susan and Olivia, we knew we didn't need to look any further for our wedding photographers. They are intuitive, thorough, and provide a level of customer service that's truly top-notch. Doug and Steve Seattle, Wa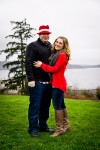 Talley Family
Working with Susan Fry was not only fun but very easy. I had never had anyone take pictures of me and my husband except for family and Susan made us feel very relaxed. We also got to do pictures in a couple of different locations which was very fun. I think one of my favorite things was when I was going through our photos, I saw that Susan had taken a really cute picture of just our shoes! I loved it! I would recommend Susan to anyone looking to capture some special moments. =) Ilona Talley Seattle, Wa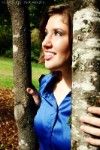 Kiera Anselme
Susan and Olivia Fry have done amazingly well at taking pictures for some of the biggest moments of my life; senior pictures, baby shower pictures, wedding photography for my sister... I truly mean it when I say it, these ladies are incredible! No one else could have captured these moments better then they did. Not only was the quality of my pictures outstanding, but they are easy going to be around. Never once have I felt uncomfortable or like I wasn't able to be myself. Heavenly Vision Photography has and always will be the photographers to capture the big moments of my life! Kiera Anselme Maple Valley, Washington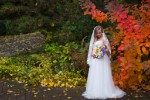 OHappy Day Bridal Seattle, Wa
Kelly Kazmarek of OHappy Day Bridal recommends Heavenly Vision Photography 100%! These ladies are professional, creative and fun to work with! Book them early so you do not miss out on their wonderful work!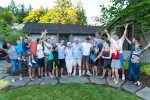 Martyn Meisner Vancouver, Wa
Susan was amazing! She captured so many great moments for our family celebration of my step fathers 80th birthday party. All he wanted was for the whole family to be together, all the kids and grand kids at one gathering. Heavenly Vision Photography was absolutely the perfect choice to capture all the moments! The quality of their work and their artistic eye is unsurpassed!!!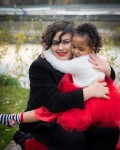 Amanda Rancic Renton, Wa.
I love them they are just simply amazing! Got quite a few pictures done and plan to get lots more in the future!